Third pair is really the second pair...
I finally finished my SECOND-EVER pair of socks. (The pair posted earlier is actually my THIRD pair - I started these first so they have the added feature of a lovely gusset hole.)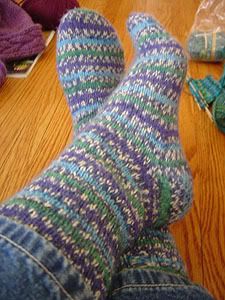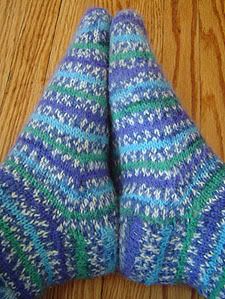 And better late than never.... Jaywalkers in 'da house. (For those counting with me, this is pair #4)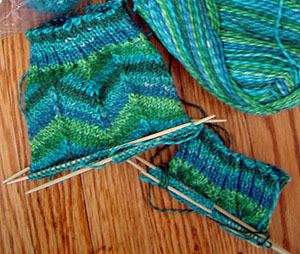 (Yarn details on the bloggity blog)
Happy Socktober!