Another pair done!
Edited: Yeah, i was able to make the pictures smaller!! They are modified Mermaids from the Lucy Neatby book
Cool Socks, Warm Feet
in
Knitpicks Essential Tweed in Plum
. I did my
favorite heel
and for the toe, my favorite
german round toe
. They were loads of fun to make and the way the pattern swirls on its own is amazing. Here they are: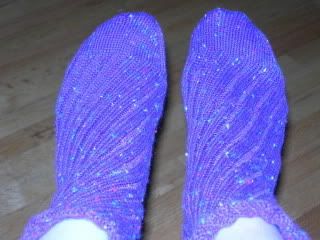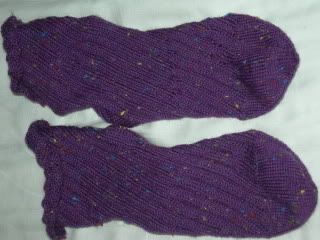 Leaving for a two week vacation on Saturday. Will continue on my pair of Monkeys which I love!