On the needles
I have several pairs of socks on the needles right now, so I thought I would share with everyone.
Broadripple
. I have one sock complete and am at the heel of the second.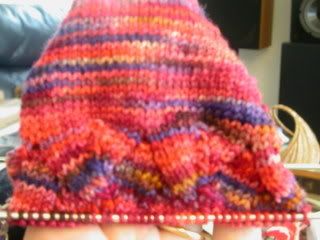 Falling Leaves
. My first toe-up socks. All I've done is the toe and about 3 repeats of the lace pattern on the first sock. I'm trying to concentrate on the Broadripples for a swap.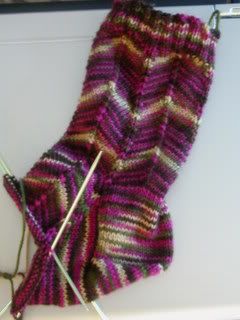 Jaywalker
. This sock is the first one and is actually just waiting for the toe to be kitchenered. I've started the second sock - I'm just past the cuff.